Introducing Explore, a weekly newsletter that covers the Avalanche network from the perspective of a blockchain explorer. This newsletter will cover:
Topics discussed in the Avalanche community (This week in Avalanche)
Top discussions in the Avascan community and know issues either from the Avalanche network of from Avascan (This week in Avascan)
New features' release, under consideration and planned (Explore the Road)
New product and platform launches (Announcements)
It will be quick and easy to read, but a must-read for every Avalanche user.
Announcements
We have started a new validator!
| Validator name | Fee | Duration | Benefits |
| --- | --- | --- | --- |
| TBD | 20% | 3 months | SCAN token |
The new validator doesn't have a name yet, but you can see it here. It has 166,197.6 AVAX in owner stake, so it can collect up to 664,790.40 AVAX in delegation, with a 20% delegation fee.
Delegate to NodeID-8ALyunjeYV85zBSrD2rjJdQ754z9jasvq
We're deciding the name! Vote on Twitter!
And this triggers a poll: what should be the name of the new #Avalanche validator?

— Avascan (@AvascanExplorer) September 25, 2020
Developments about the SCAN token
We will release more information next week, but we can already say that the SCAN token will represent how much users have contributed to Avascan. It will define membership on levels (or maybe not) and may also be used to redeem goods and services on Avascan. Those are not yet defined: we will start small and then iterate on what we learn over time. It's just the beginning, and a bright future is ahead of us.
Start trustless validators with Avascan
If you have more than 100,000 AVAX and you don't have the expertise to start and maintain a validator, do it with us! We are starting a Trustless Lending Program: you will trustlessly fund a new validator, and Avascan will take care of the network and hardware infrastructure. Your capital is secure and there's no risk of loosing funds: you will have access to them at all time. DM @AvascanExplorer on Twitter or Jaack on Telegram to start a partnership.
This week in Avalanche
Mainnet has launched! And we watched it all, while it was deploying. We had a 5-hour livestream
on Twitter, and you can see it all here.
After the first 24 hours, Avalanche already had almost 200M AVAX locked in stake,
that amount to about 1 billion dollars at current price (4,70 USD/AVAX).
A lot of discussions were made over the week:
Most people could sell AVAX on primary markets like Binance at 10x of the purchase price
Avalanche has told that support for Ledger is arriving very soon: the audit is complete and the final submission to Ledger Live has been made
Number of validators has increased drastically: from mainnet launch, when only the 75 validators run by the Avalanche team and Foundation were running, the number went up to almost 300 validators in the first 24 hours only. At the time of writing, 426 are enabled, so that means a 40% increase in just 3 days
Average of staking reward per year is now stable at 11%. That number will increase as the staking ratio increases. Staking ratio is now at 63%. If staking ratio is at 100% or near, average staking reward will be 12%.
Circulating supply is now about 24.5M AVAX. For Avascan, every circulating AVAX is one that has no timelock put for vesting or a planned transaction in the future.
Burned fees will grow over time (for 1.000 TPS, the network would burn about 8640 AVAX per day), and that should help in stabilizing inflation over unlocked AVAX over time.
There are now exactly 100 assets minted on X-Chain, and most of them are fruit assets. There's also a baguette and a misterious MOON token. All of these tokens are available in primary markets as well
No one has yet created a blockchain, and the community wonders if some current blockchain implementations will (or can) port to Avalanche for better stability and fast transactions
This week in Avascan
WOW, this was a great week! Of course, because all the attention of the crypto community was on the launch of
Avalanche mainnet, so Avascan benefited. Avascan has been called the *"Etherscan for Avalanche"* and is the most talked about explorer for the Avalanche network.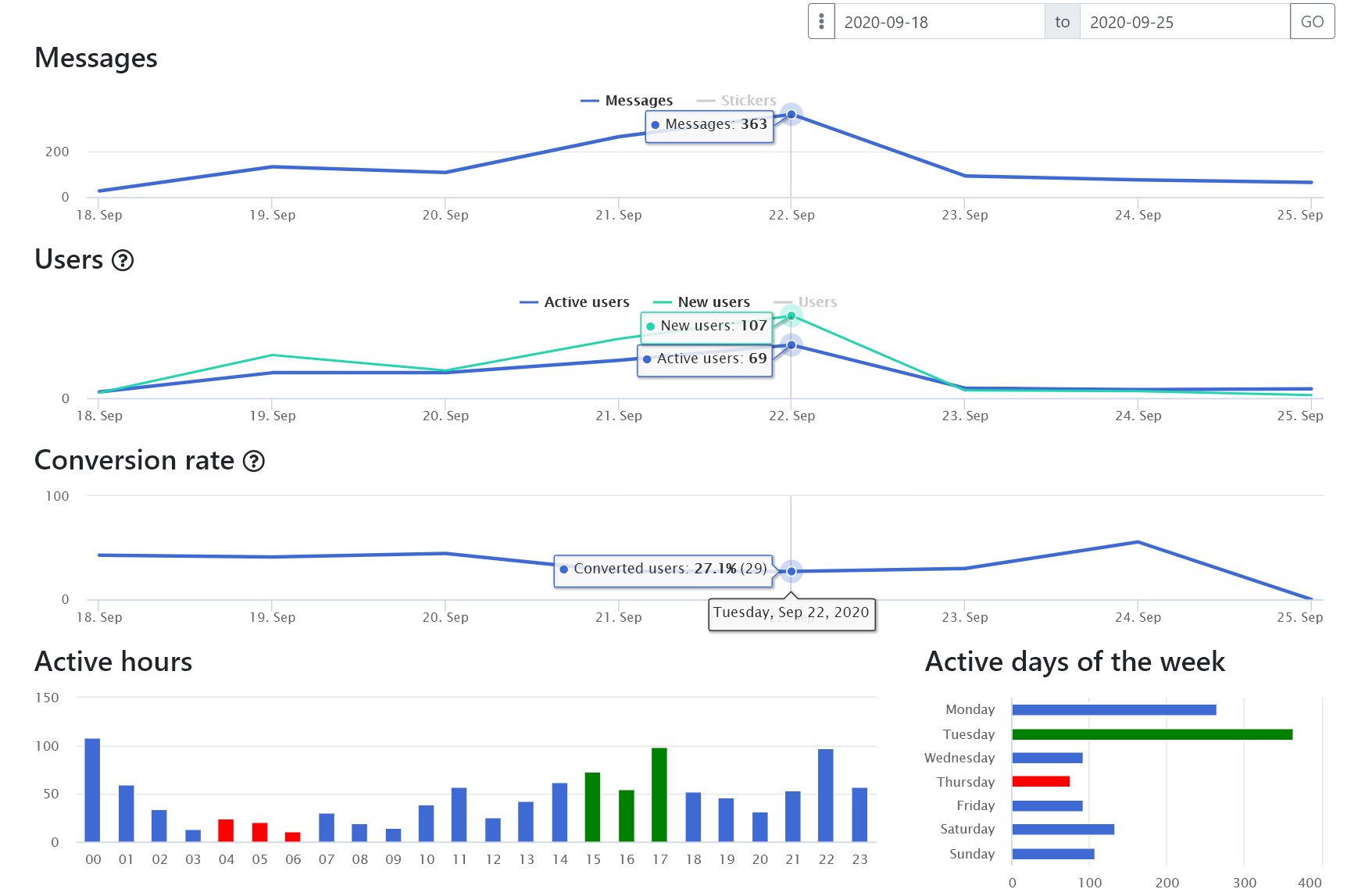 Known issues:
It's not possible to see any transaction nor address on P-Chain, since P-Chain indexing has not been provided by Ava Labs yet
It's not possible to see any transaction, address or smart contract on C-Chain, since C-Chain indexing has not been provided by Ava Labs yet
We are aware of issues in the visualization of the uptime: these are not real issue, since they rely on the Avalanche consensus protocol. We have provided an explanation and found a solution in the Telegram group and we will release a full explanation next week, along with best practices to check if your node is running and on track to receive rewards at the end of the staking period.
Explore the Road
The homepage now shows the price (collected from the CoinGecko Data Market API), Actual Market Cap (calculated by multiplying the number of circulating supply by the price) and Potential Market Cap (calculated by multiplying the max supply by the current price)
The Supply page now show year-by-year prediction in the Genesis Unlock chart. This is calculated by combining a dinamic scan of the blockchain for new unlocked tokens and data from the official Ava Labs Unlocking Schedule
We are working on Supply API to add to the set of APIs that developers can use to extract data from the network in real-time
We're also working on implementing a site-wide toggle to show the value of AVAX in fiat values (EUR and USD primarily)
We collected a lot of suggestions during the past week. To add a feature or push for one to be developed, add or vote on our Changemap Roadmap page
See you next week!